On The Road Video Surveillance
Elevated Shots has a vehicle equipped with multiple Digital Cameras (DVR) used for image recording. Perfect for before and after Road Construction, this van is equipped with an onboard computer system along with GPS recording simultaneously while driving down the road.
When cracks, broken concrete and gaps are important information, you need Elevated Shots. After our drive through you'll have the ability to view all of these things and more using the multi-camera video stream on your personal computer OR through an online internet connection. Password protected, your video is secure to whoever you want to share it with. The uses are many, from preconstruction to new installs as well as before and after repairs.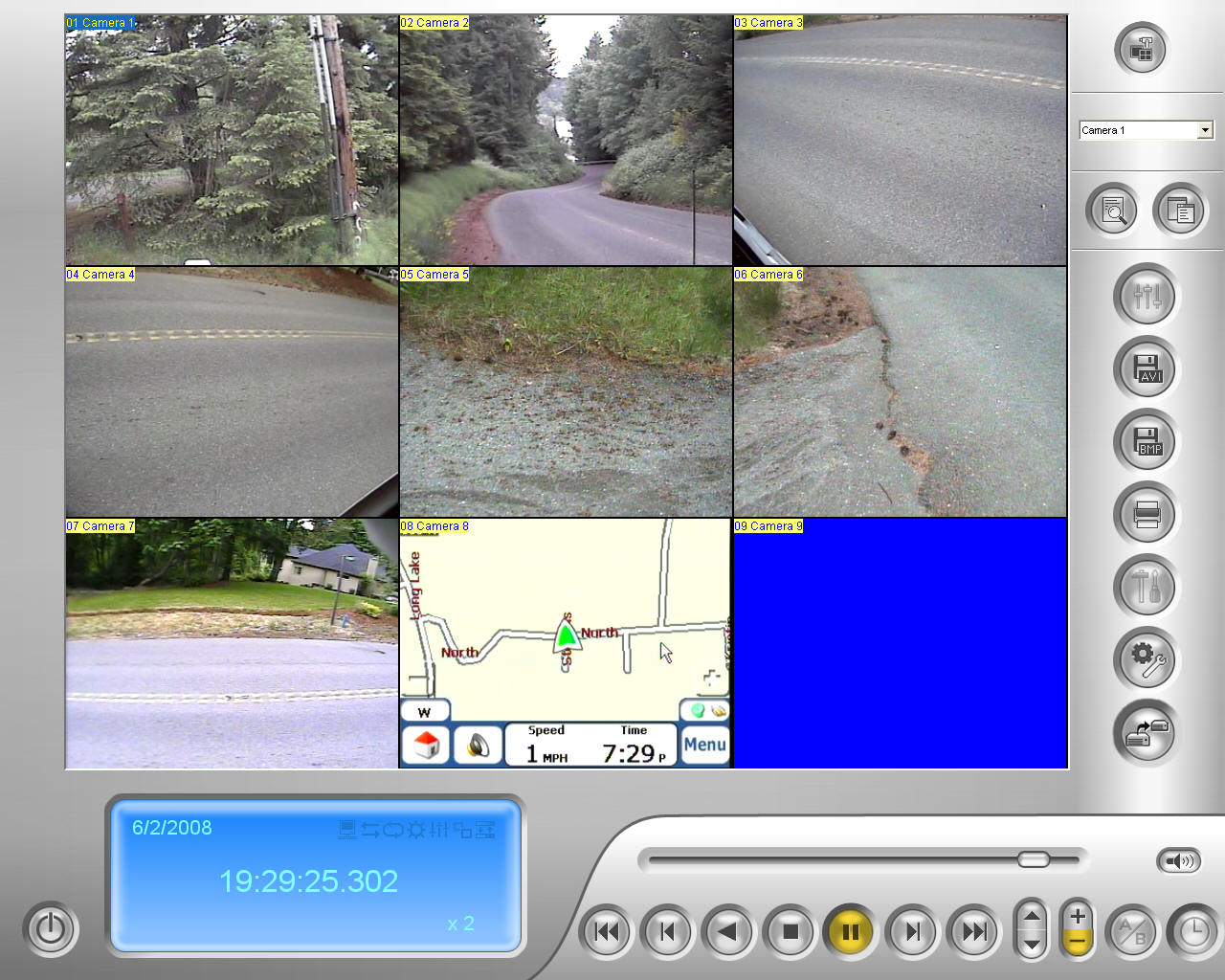 We encourage you to notify us with your particulars and we'll work together to keep you in budget while shooting your required subject.

When you need a shot looking up or down, you need -


Please contact our sales staff: sales@elevatedshots.com